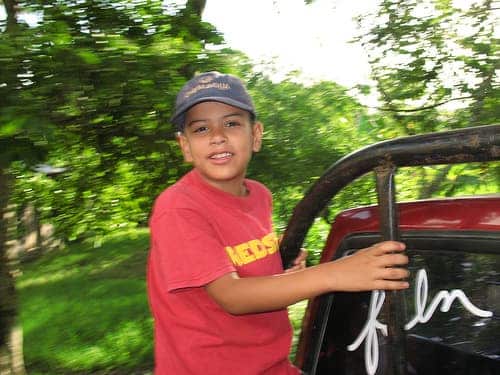 Owning a pickup truck is more than just a vehicle choice, it's a lifestyle choice. More than just a means of transportation, pickup trucks are a means of versatility. They can be used to haul things around job sites and explore places that other vehicles can't go. If you're interested in enhancing the look and feel of your truck this year for a an improved pickup truck lifestyle, we have several options for you. 
Consider Upgrading to a Luxury Truck Model
Pickup trucks have always had a lot of space for drivers in the cab area – and recently there has been a trend to exaggerate this space. Standard pickups as well as extended cabs are getting more spacious with extended leg room options. Additionally, choosing leather seats over fabric brings an upgrade beyond just material. They offer more padding and a more comfortable ride. Luxury models of trucks also tend to provide better suspension, so they also tend to have a much nicer ride. Improve your pickup truck lifestyle by upgrading your truck this year.
Explore Modifying Your Ride for Additional Power
Diesel truck drivers have many options to tricking out their trucks. We understand that our customers want to drive the coolest trucks around, and improve their pickup truck lifestyle. Sometimes, that means after they've gotten one of our headache racks, the next step is tuning it.
If you're just beginning to consider tuning your pickup truck, then get to know EFILive. They're the leader in the tuning industry, and a great place to start. Check out what we have to say about EFILive »
Add Lighting Options for an Enhanced Look + Pickup Truck Lifestyle
If your truck is lacking some serious light power, we have you covered. While you're out exploring a back road or a new part of time, it's important you can see where you're going. Additionally, our lights will give your truck a cool, sharp appearance. If you're looking for serious light capabilities for your Magnum Rack Glide Track, check out our 52″ LED Double Row Light Bar. This heavy-duty light bar provides 20,000 raw and 13,489 effective lumens while drawing a meager 17.6 amps from your system.
The Durability and Mobility of Pickup Trucks
Pickup trucks have the ability to haul far more than a normal size car, the ability to absorb more shocks with a better suspension, and the ability to go off road with 4WD. They are also made durable so they're able to take bumps associated with exploring wilderness, a back road or extreme terrain.
If that is not enough, they have the ability to travel through inclement weather. This most recent winter is evidence of the usefulness of having a good 4WD. The added traction of another set of wheels helps with snow, ice, and the ever-present potholes.
Pickup trucks can also be a life style choice, which translates to more freedom in where you go. Upgrade your pickup truck lifestyle this year.
Photo credit: Stevesworldofphotos / Foter / CC BY-ND