CURRENT ORDER STATUS
| Orders Processed Through | Production Date | Finish Date |
| --- | --- | --- |
| December 11, 2023 | November 6, 2023 | November 6, 2023 |
Find Your Rack
Magnum Sport Pickup Headache Rack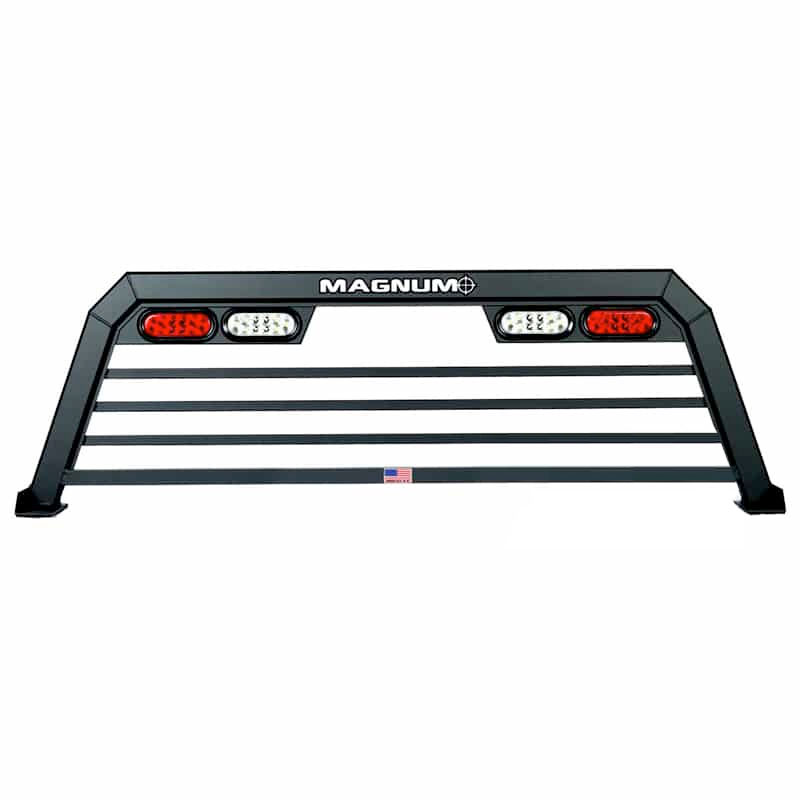 Low Profile Truck Bed Rack with Lights – Low Pro
Truck Rack with Lights – High Pro
Heavy Duty Truck Racks – Standard
Rack Pack
Magnum® now offers the Rack Pack for the Low Pro portfolio and the Service Rack with lights. The comprehensive package makes it easier to order the products you need for your specific truck's make and model. It includes: Headache Rack, 20″ Rear Rack, Bed Rail Kit, 72″ Extension Tube. You can select your rack design option from the following: standard rail, honeycomb, or mesh. Then, pick your bed rail size. We hope you enjoy your Magnum® Rack Pack!
See Details
American Flag Truck Rack
$89 above base price of rack
Whether you're a proud veteran, a devoted angler or hunter, on the road with your gear for the next great hike, bike, paddle or ride. All-in for the land you love, and not afraid to show it. Choose our new American flag headache rack styling for your Magnum Truck Rack, and let freedom ring!
See Details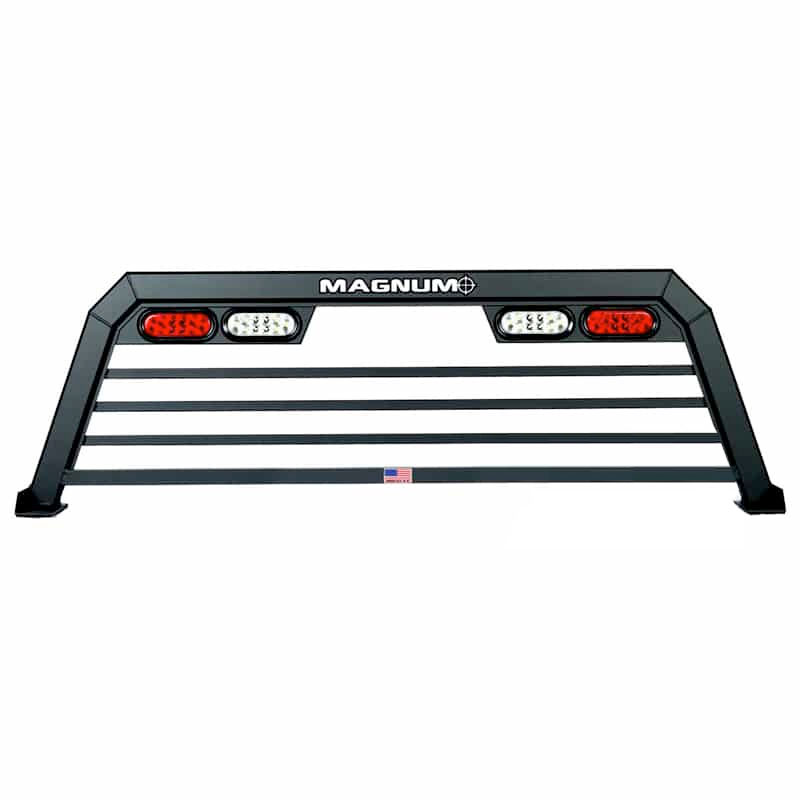 Low Profile Truck Bed Rack with Lights – Low Pro
When you need a headache rack that works just as hard as you do, the Magnum Truck Back Rack with Lights - Low Pro fits the bill. Designed to handle hard work and unpredictable weather, each back rack is built with custom jigs for every truck model on the market, giving you the best fit on the market! Unlike other models, it can be used with a tonneau cover and includes brake, signal, and reverse lights. The all-aluminum welded construction and powder coated finish gives you a tough, light weight rack that delivers when you need it most. The Magnum
Read More...
See Details