Look – 2020 has pretty much been a crapshoot so far, no matter how you toss it. But what better way to turn around this year than to treat yourself with a brand-new truck? Have you been eyeballing one for a while? Or maybe you're just in-between options. Either way, we're here to bring you the lineup of the best pickup trucks to buy in 2020.
For the True-Blue Ford Crowd – The 2020 Ford F150
For Ford pickup fans, there's really nothing that can beat ole reliable: the F150. There's a handful of engine and trim options available, so you're sure to find something that fits your style.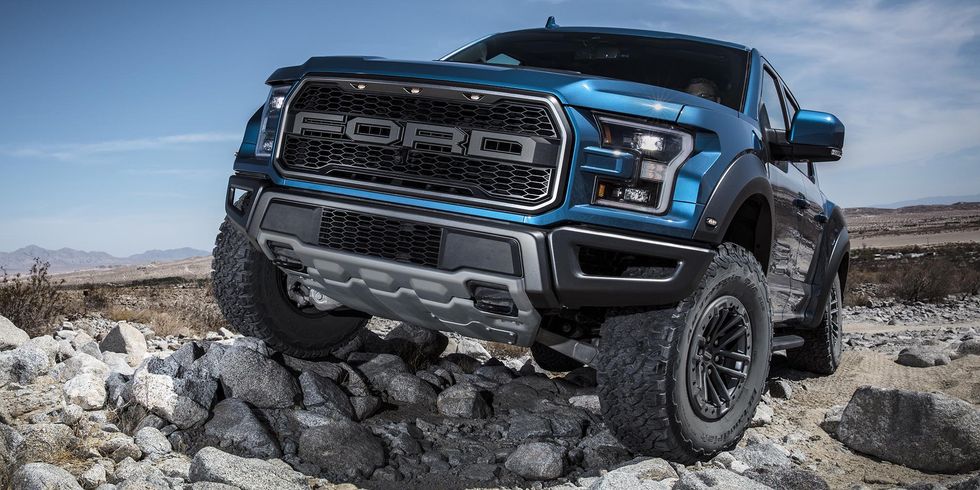 If you're feeling a bit edgier this year, maybe opt for the Raptor version. In addition to all the extra bells and whistles, you'll also get a twin-turbo v6 engine that cranks out a whopping 450 HP. The 10-speed automatic transmission doesn't hurt, either. What the Raptor lacks in finesse, it wells makes up for it with the sheer ecstasy you'll get while driving it.
For Chevy Fans – The 2020 Chevy Colorado
2020 brings the return of Chevy's compact Colorado pickup truck. This truck was voted as one of the best new pickup trucks in 2020 by Car and Driver.
But don't let its smaller size fool you. Not only does this truck come with a standard gas driven V6, it also boasts the only diesel engine option in its class. This one will be easier to park, but it can still tow up to 7700 pounds. Not bad, little guy – not bad at all.
For Good Ole Fashioned Moose Power – The 2020 Dodge Ram 1500
Ah yes, the Dodge Ram 1500. It's been a staple in the Dodge lineup since the early-1900s. That means Dodge has had a ton of time to get it right. But have they?
Definitely. The 2020 Dodge Ram 1500 was voted Truck of the Year by Motortrend. Not only has Dodge worked out all the bugs, but they've also dramatically improved the interior. City drivers and haulers rejoice – now your ride has all the luxuries you deserve. Plus, the option to choose between gas or diesel engines still makes sure there's a Ram for everyone.
For Jeep Junkies – The 2020 Jeep Gladiator
New on the scene in 2020 is Jeep's offering to the pickup truck scene: The Gladiator. But does this compact pickup truck live up to its larger-than-life name?
Yes. Yes, it does. Available in V6 gas or diesel engines, this pickup is based on Jeep's now-infamous Wrangler model. And if you think this is just a show pony, think again. With the diesel engine, your towing life remains unhampered with its massive 442 ft-lb of torque. Not bad for an outsider!
For Foreign Lovers – The 2020 Toyota Tacoma
Last (but not least) on our list of the best pickup trucks to buy in 2020 is the Toyota Tacoma. This baby's been around the block and it has built a devoted fan base over the years. But is the 2020 version just as good?
Ohhhh, yeah. While it was originally known for its brute utility and reliability, the 2020 Toyota Tacoma brings interior and exterior upgrades that can make your daily (and off-roading) life that much plusher. Although there's no diesel option, you can choose between a V4 or V6 gas engine option. Bud don't let that fool you. You'll still get up to 265 ft-lb of torque from this small-but-mighty beast.
The best pickup trucks to buy in 2020 range from the classics to new creations, so you're sure to find a truck that meets your needs – and your style. Whether it's the reliable Toyota Tacoma or the new and edgy Jeep Gladiator, we're sure that one of these 2020 pickup trucks will be sure to turn your year around. If you have any questions about our truck racks that would go great with any pickup truck in this list, contact us today!