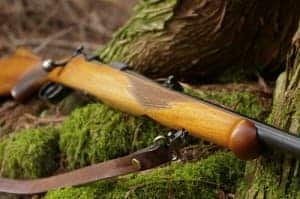 Now is the time to think of that holiday gift for the man's man. If you need a place to handle your ball cap, Stetson, or rope, you've got it in the new style gun racks available these days.
When you need your horse equipment at hand instead of in the floor, or need a place for fishing gear so the kids won't get hooked, this gear is the best. Your Dad's or Granddad's Gun Rack was great, but nowadays it's a new generation, and new styles are in.
If you think gun rack, you probably think you have to damage your truck or van to install it. No more.
The best gun racks come completely assembled, and ready to ramble. You can even get a rack to match your truck.
It's kind of like owning a horse. You used to have to brand a horse to make sure it wasn't stolen, but you damaged it in the process.
Later there were lip tattoos. Just like a horse, your pickup was damaged when you installed a gun rack.
But because the clever companies that make gun racks listened to the needs of consumers, and as a result they are more resilient, better made and just take a short and easy method for installation. Composite materials and better design make what was 'old' new again.
There are models for solid glass windows and sliding windows as well. If your pickup is 'old school' there are newer better models for those too. The old wooden racks that eventually fell apart are much better and look good too.
They have places to store gear, and hidden compartments for your arms. Whatever your needs, the businesses that make these modern handy storage tools such as gun racks listened to consumer needs and have several models.
So, when you need a gift for dad, or your other family members, think of this. It fits the bill for whatever a guy carries, and goes with you everywhere. Or make sure 'Santa' gets a clue, and puts it under the tree this year. Birthday, Christmas, or a gift for yourself, the new gun racks are the best in town.
Photo credit: NechakoRiver / Foter.com / CC BY-ND